Creating passionate, independent learners
Risen Christ Christian Academy fosters independence, confidence, critical thinking abilities and creativity in a warm and welcoming environment. Our hands-on, 'whole child' approach supports each student's unique qualities and individual learning style for a learning experience that's compelling, effective and fun!
⭐ Highly Experienced Faculty
⭐ Loving, Supportive, Christian Environment
⭐ Hands-on Learning
⭐ Innovative Learning in Technology and Robotics
⭐ Love for Jesus and Each Other
⭐ Smaller Class Sizes Providing More Opportunities for Direct Teacher Interaction
RCCA is committed to providing a family focused, loving, Christian environment where local and international students will experience success both emotionally and academically from ages 6 weeks through 12th grade.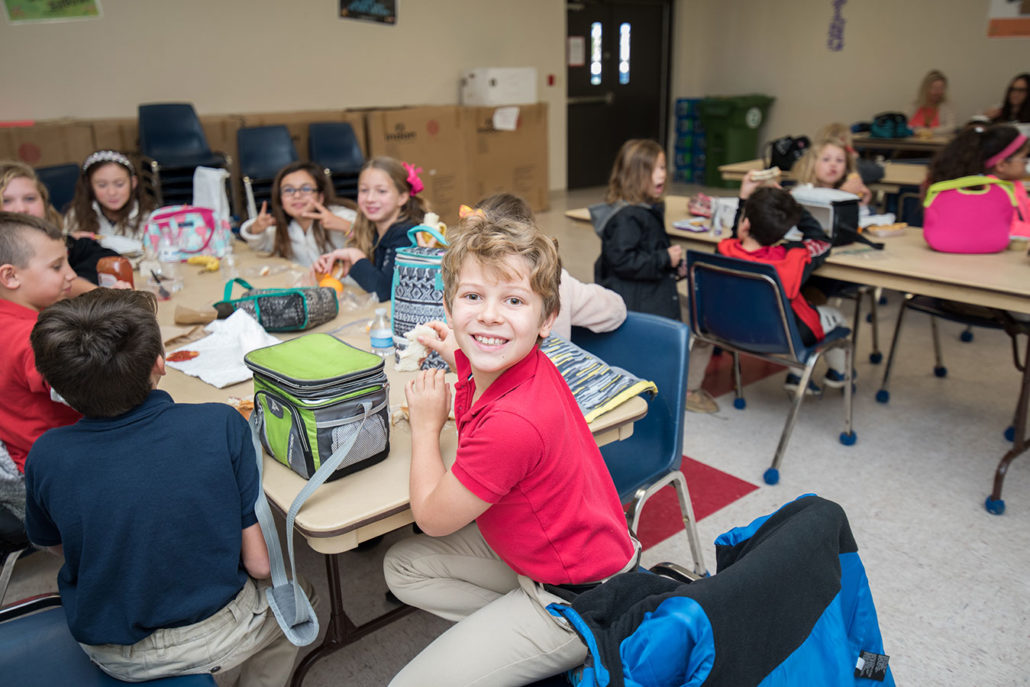 The Principal's Message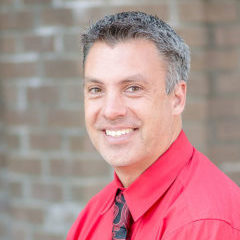 Sean O'Connor
Principal
Risen Christ Christian Academy
Thank you for taking the time to learn more about Risen Christ Christian Academy. Each day at our school is an exciting new opportunity to enrich the minds of our students, and we hope your child will join us.
Risen Christ Christian Academy welcomes students regardless of race, gender, national and ethnic origin, and is non discriminatory in all our policies. We offer three levels at our school: A Child Development Center, K-8, and High School.
Risen Christ Christian Academy holds National Lutheran School Accreditation in addition to an accreditation from the South Carolina Independent School Association. We are also approved to enroll international students with appropriate visas.
There are no specific academic entrance requirements; however, we base admission decisions on many factors, especially your child's age and suitability for our program.
Please contact us regarding availability for your child, and to schedule your personal tour of our school. We will be happy to answer your questions and provide additional information about our educational programs.
Kind regards,
Sean O'Connor
Principal, Risen Christ Christian Academy
Our History
1976: Risen Christ Christian Academy was opened with Kindergarten students only
1996: Full K-5 Program, Middle School was developed
1999: Albert Kresken Building was founded, named for our founding pastor. This addition doubled the number of classrooms, allowing more students to enroll.
2000-2002: New playground and office annex were added.
2008: Online High School program was developed
2014: Converted preschool classrooms into our Child Development Center
2016: Began adding international students with approved visas
What's New
2023-2024 Enrollment:We are now accepting applications for enrollment for the 2023-24 school year.
Risen Christ Christian Academy's standardized test scores demonstrate exemplary education.The preparation and testing that our students completed, has proven to be very worthwhile. Our scores reflect the level of academics offered at RCCA but have also allowed us to set benchmarks and goals for the upcoming semester.
We recently went through the re-accreditation process with the National Lutheran School Accreditation (NLSA.) This ensures we are continually up-to-date with our certifications and guarantees we provide current and excellent curriculum to our students.
Our Staff
Our teachers are what make every day special for our children. Our teachers are creative, understanding, and passionate. They work with families to create every child's own success story.
+ Sean O'Connor, RCCA Administrator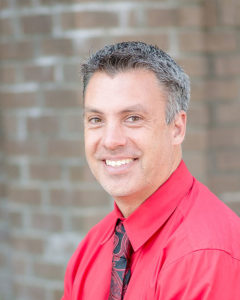 Mr. Sean O'Connor is the Principal and Administrator at Risen Christ Christian Academy. He has served as the Principal since 2012. Sean has a Master's Degree in Educational Administration from Concordia University Nebraska, Bachelor's Degree in Music Education from Northern Illinois University, and has completed the Colloquy Program at Concordia University Chicago. He previously taught middle school at RCCA and prior to that he taught at schools in Illinois and Massachusetts. He is the Director of the Contemporary Worship Team at Risen Christ Lutheran Church. In his free time, Sean is heavily involved in Fine Arts, is on the Fine Arts Board of the SC Independent Schools Association, and is an actor vocalist and percussionist. Sean is married to his wife Christina, and they have three children.
+ Melissa Watson, CDC Assistant Director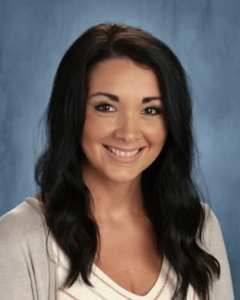 + Leslie Gore, 1st Grade Teacher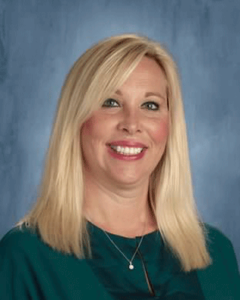 Mrs. Leslie Gore is the Kindergarten teacher at Risen Christ. She earned her Bachelor of Arts Degree in Early Childhood from Coastal Carolina University. She has extensive experience teaching a wide variety of ages, including the twos, threes, transitional fours, Child Development to Kindergarten. Previous experience also includes Children's Director for Ocean Drive Presbyterian Church. Mrs. Gore lives in Myrtle Beach with her husband, Kenny, and their 2 dogs. They have two daughters. Their oldest, Alyssa, is 23 and owns a wedding and event planning company in Charleston, SC. Their youngest daughter, Lana, is 22 and works for the Lieber Institute for Brain Development, which is associated with Johns Hopkins in Baltimore, MD. She strongly believes that God's provision is one of the greatest gifts that we are given.
+ Sona Handl, 4th & 5th Grade Teacher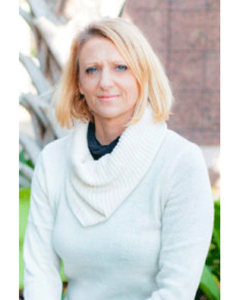 Mrs. Sona Handl is the 3rd and 4th grade teacher at Risen Christ. She has been teaching at RCCA since 2007. She graduated from the University of Constantine The Philosopher in 1996 in Slovakia. She taught in Slovakia for two years before coming to the US. She loves being a teacher, and considers her classroom students her own kids. She is hoping to make a difference in their lives so that one day they can provide a positive impact on the world. Sona has two children. In her free time she likes to read a good book, watch movies and spend time with her family- particularly cooking and shopping with her daughter.
+ Theresa Morgan, Secretary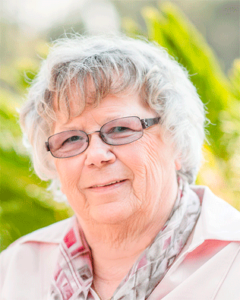 Theresa Morgan is the Secretary at Risen Christ. She attended business school, then began working for Sears Roebuck in PA as an accounting supervisor where she served for 23 years. Sears re-organized and Theresa retired early to begin employment for Luzerene County, PA Transportation Department as the supervisor of scheduling. She retired again in 2005 and moved to SC where she accepted the position at RCCA as office secretary. Theresa was widowed in 2011 and enjoys spending time with her 3 grandchildren, her church and a social club of relocated PA retirees.
+ Sue Rhia, CDC Assistant Director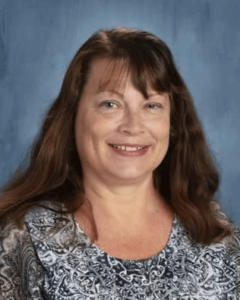 + Lisa Casterline, 2nd Grade Teacher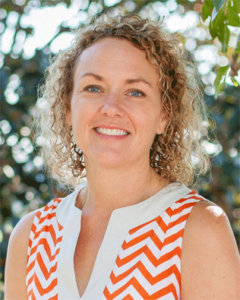 Mrs. Lisa Casterline is the 2nd grade teacher at Risen Christ. She is a high progress teacher; using many different tools and assessments to understand students' different learning styles and personalities, teaching in a variety of ways, and encouraging higher order thinking to focus on curriculum goals for their success. Mrs. Casterline has over 20 years of experience in teaching. She obtained her Bachelor of Science, Elementary and Early Childhood Education in 1997 from Bloomsburg University in Bloomsburg, PA. She received her Reading Recovery Certificate in August of 2001 from Western Maryland University and her Masters degree in Reading Education in August of 2005. She is also a National Board certified teacher, earning the prestigious National Board Certification in Reading Language Arts-Early, Middle Childhood. Mrs. Casterline believes sharing the love of Jesus; as a basis for instruction, responsible choices, and life's work should be at the forefront of academics. She is so pleased that at Risen Christ, students are immersed in this message and will become better learners and leaders because of their love and belief in Christ. When not teaching, Mrs. Casterline enjoys spending time with her husband and three children.
+ Robert Casterline, High School Teacher; 7th/8th Grade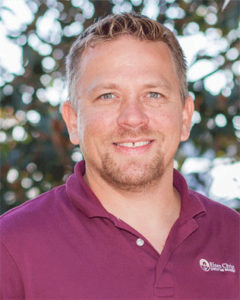 Mr. Robert Casterline is the High School teacher, as well as the 7th and 8th grade Math & Science teacher, at Risen Christ. He has a Bachelor of Science in Business Administration (Dual Major: Economics & Marketing) from Bloomsburg University in Bloomsburg, PA. He obtained teacher certification through the State of South Carolina Department of Education in 2008 and taught for over 6 years at H.E. McCracken Middle School/High School in Bluffton, SC. Mr. Casterline is passionate about technology and during his time teaching, he initiated the first Gateway to Technology Program. He created and implemented a variety of daily hands on lessons based on product development including: design & modeling, automation & robotics and energy & environment.